P47 Wireless Bluetooth Foldable Headphone in Oman
Discover the perfect blend of style and functionality with these sleek and portable headphones. Order now for a truly immersive and convenient listening experience.
Immerse Yourself in Superior Sound Quality
Experience Unmatched Sound Quality with P47 Wireless Bluetooth Foldable Headphone. Designed for those who demand an exceptional audio experience, these headphones deliver crystal-clear sound with deep bass and immersive details. Whether you're listening to your favorite tunes, enjoying podcasts, or watching movies, the P47 headphones ensure every beat, note, and word is brought to life with exceptional clarity.
Unparalleled Wireless Freedom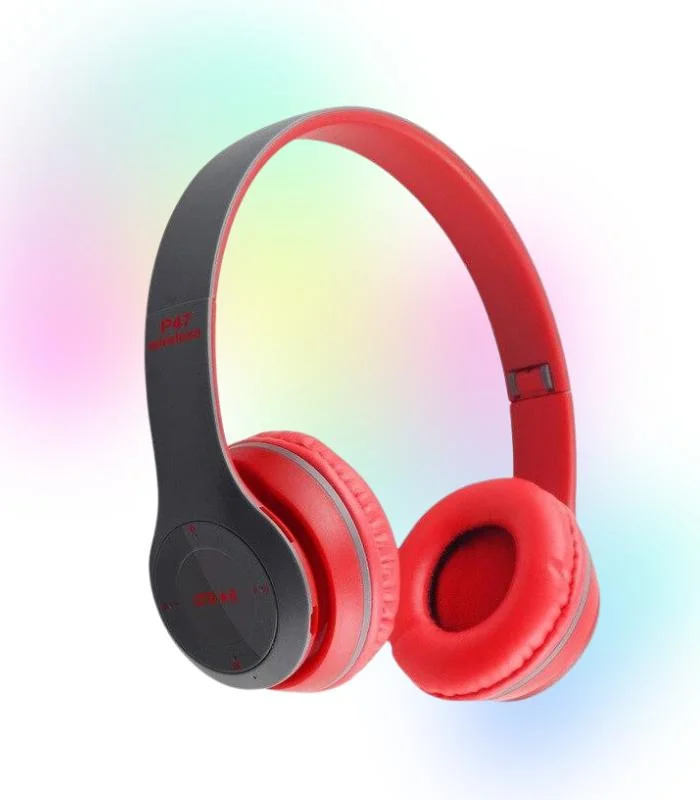 Experience the freedom of wireless audio with the P47 Bluetooth technology. Say goodbye to tangled cables and restricted movement. These foldable headphones seamlessly connect to your devices, allowing you to enjoy your favorite content without the hassle of wires. Simply pair them with your smartphone, tablet, or laptop, and enjoy uninterrupted audio transmission within a generous range of up to 33 feet (10 meters). Embrace the convenience and flexibility of wireless audio and elevate your listening experience to new heights.
Exceptional Comfort, Anywhere You Go
Designed with your comfort in mind, the P47 Wireless Bluetooth Foldable Headphone is perfect for extended listening sessions. The adjustable headband and soft cushioned ear cups provide a snug and ergonomic fit, allowing you to wear them for hours on end without any discomfort. Whether you're at home, commuting, or traveling, these headphones provide the utmost comfort, allowing you to immerse yourself in your favorite music or podcasts, wherever you go.
Sleek and Portable Design
The P47 Wireless Bluetooth Foldable Headphone combines style and functionality in a sleek and modern design. The foldable feature allows for easy storage and portability, making it an ideal companion for your on-the-go lifestyle. Take them with you to the gym, on your daily commute, or pack them in your travel bag for a long journey. With their lightweight construction and foldable design, these headphones are a perfect blend of style and practicality.