The Power of SanDisk Ultra Dual Drive Go USB Type-C Flash Drive (128GB)
Buy now and enjoy the convenience of high-performance storage!
Key Features of SanDisk Ultra Dual Drive Go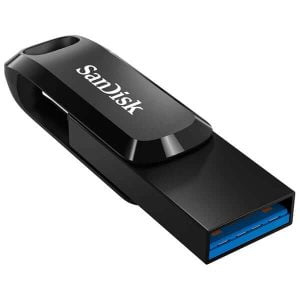 The SanDisk Ultra Dual Drive Go USB Type-C Flash Drive boasts a wide array of features that set it apart from its competitors. Let's take a closer look at what makes this device a standout choice:
1. Dual Connectors for Versatile Usage
The SanDisk Ultra Dual Drive Go comes with both a USB Type-C connector and a traditional USB Type-A connector. This dual design enables seamless data transfer between modern USB Type-C devices and legacy USB Type-A devices, making it incredibly versatile and compatible across various gadgets.
2. Ample Storage Capacity
With a generous storage capacity of 128GB, this flash drive provides ample space to store and manage your documents, photos, videos, and other multimedia content. Say goodbye to worries about running out of storage space, and welcome the freedom to carry your data with you wherever you go.
3. High-Speed Performance
Equipped with USB 3.1 Gen 1 technology, the SanDisk Ultra Dual Drive Go ensures lightning-fast data transfer speeds, allowing you to move large files and folders in a matter of seconds. No more waiting around for data to sync – experience the efficiency of this high-speed flash drive.
4. SanDisk Memory Zone App
To further enhance user experience, SanDisk offers the Memory Zone app, which allows you to easily manage, organize, and back up your files on the go. Available for both Android and iOS devices, this app brings convenience and peace of mind to your data management.
5. Sleek and Compact Design
The flash drive's sleek and compact design makes it incredibly portable. Slip it into your pocket or attach it to your keychain, and you'll have your data at your fingertips wherever you are.
Real-World Applications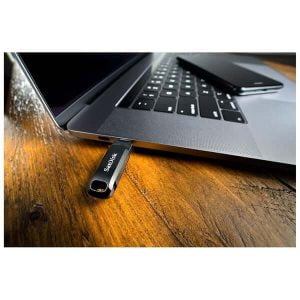 Now that we've covered the features of the SanDisk Ultra Dual Drive Go, let's explore some real-world scenarios where this device truly shines:
1. Instant File Transfers Between Devices
Whether you're a student transferring assignments between your laptop and smartphone or a professional sharing presentations between your tablet and office computer, the SanDisk Ultra Dual Drive Go simplifies the process with its dual connectors and high-speed performance. Say goodbye to email attachments and cloud uploads, and hello to seamless file transfers.
2. Backup and Storage for Travelers
Traveling is all about capturing unforgettable moments. With the SanDisk Ultra Dual Drive Go, you can back up your photos and videos directly from your smartphone or camera, ensuring you never miss a shot. Plus, the ample storage capacity allows you to store movies and entertainment for those long flights or road trips.
3. On-The-Go Entertainment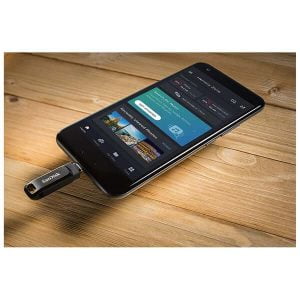 Are you tired of relying on your device's limited storage for music and videos? The SanDisk Ultra Dual Drive Go is an excellent solution for expanding your entertainment library. Easily store your favorite movies, music albums, and podcasts, and enjoy them on any USB-compatible device.